Song Nam Long Paper-Packaging Limited Company, formerly known as the Nam Long Paper-Packaging Limited Company, established on 25/07/2005, is located in the boundary area between three key economic areas of the South, namely Binh Duong, Ho Chi Minh city, Dong Nai, with head office in Lot P1, P2 Street D2 and N2 under the extended Tan Uyen Industrial Park, Hoi Nghia commune, Tan Uyen town, Binh Duong province. Since its establishment, the leadership of Song Nam Long Paper-Packaging Limited Company strives and strives to put its brand to increasingly grow. With the aim to enter the top 15 of the largest packaging enterprises in 3 markets: Binh Duong, Ho Chi Minh city, Dong Nai with an average growth rate of 20-30%/year.

In parallel with the development of the company, we always bring 2 large "effort" missions "effort" to our top priority; namely: efforts to give our customers the best products and efforts to preventing affect the habitat of the community. Currently, Song Nam Long Limited Company has more than 60 large customers such as Vietnam, Taiwan, Korea, Italy, Germany, Sweden, etc … as the footwear, furniture, clothing production companies. Currently, Song Nam Long Paper-Packaging Limited Company is continuing to expand and develop the market into the food, beverage, electronics industry etc.
Currently, with an area of 40.000m2 of workshops with more than 300 employees, combined with the luck paper production factory with an area of 11.000m2 in Bac Linh and a modern packaging production line of Taiwan from luck paper => whirlpool => print (including 12 printers with 2-5 colors) until final products as carton with 3, 5, 7 layers. With the advanced, modern production technology, quality management system in accordance with international standard ISO 9001:2008 together with the long-term skilled worker staff with many experiences and a high sense of responsibility as well as a united – friendly – effective working environment. With many vehicles including 18 means of goods transport help timely satisfaction and quick service for delivery of goods to the customers' warehouse.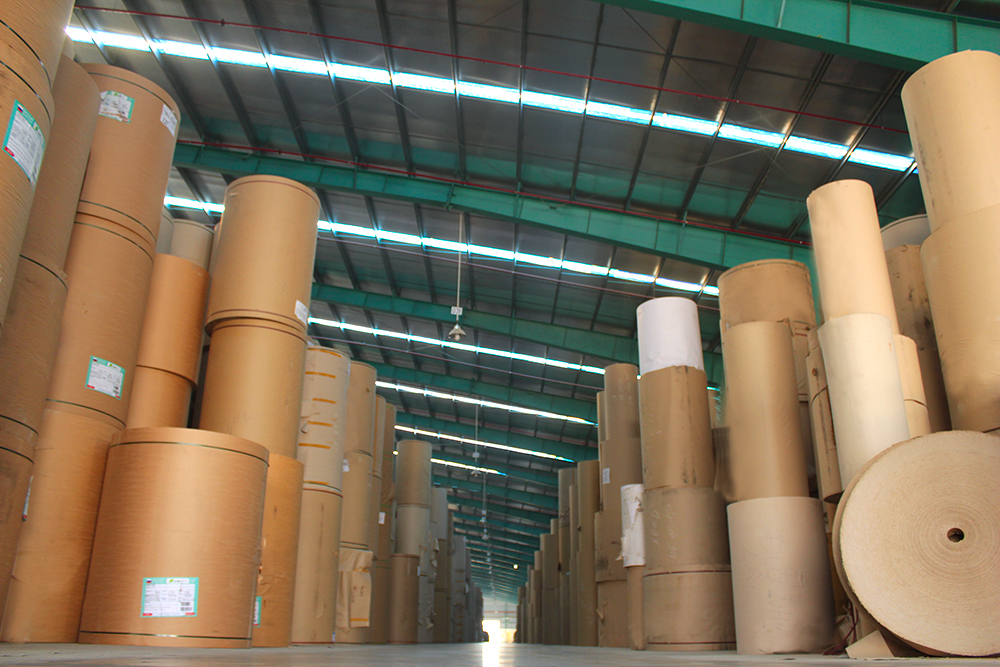 Besides, the Song Nam Long Paper-Packaging Limited Company continuously invests in modern technology, machinery and equipment to develop the professional management system, increase the brand against customers as well as suppliers, increase the remuneration for skilled managing staff and workers to permanently committed to the Company. Continuous organization of educational classes in the company and inviting the experienced experts to transmit the knowledge, professional skills to the managing staff and workers with good quality, promotion orientation.
The company strives and strives to give customers the diverse products of good quality with the most competitive prices in order to meet all the needs of customers. Serving customers is the honor for our Song Nam Long Paper-Packaging Company.